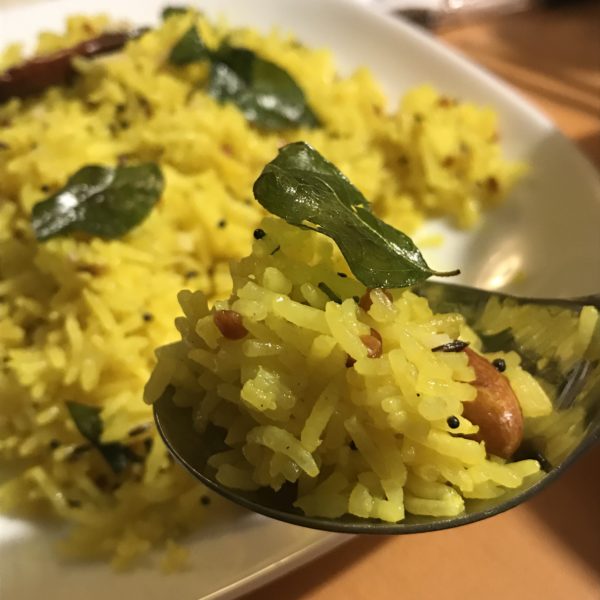 | | |
| --- | --- |
| | |
Dry roast peanut. When the color started to change, remove from the flame.
Heat the oil, add red chili, mustard seed. When mustard seed cracks add cumin seed, then add urad to the pan. Watch the flame carefully as to the materials are easily get burned.

Add green chili. When urad is golden brown, add curry leaves and stir. (Curry leaves make crackling sound)

Curry leaves become half transparent and crispy when properly fried well, and it is right time to remove from the heat.
Heat the oil with high flame. Add cooked rice, start stir immediately and flip the pan (if you can). Add turmeric and green chili, alsosalt and lemon juice to season the rice. Add tadka and stir/flip the seasoned rice to finish.

Serve immediately when the rice is hot.
Chop ginger and sprinkle over the finished rice, as refreshing option.