Nice egg curry with full of fragrance from the curry leaf.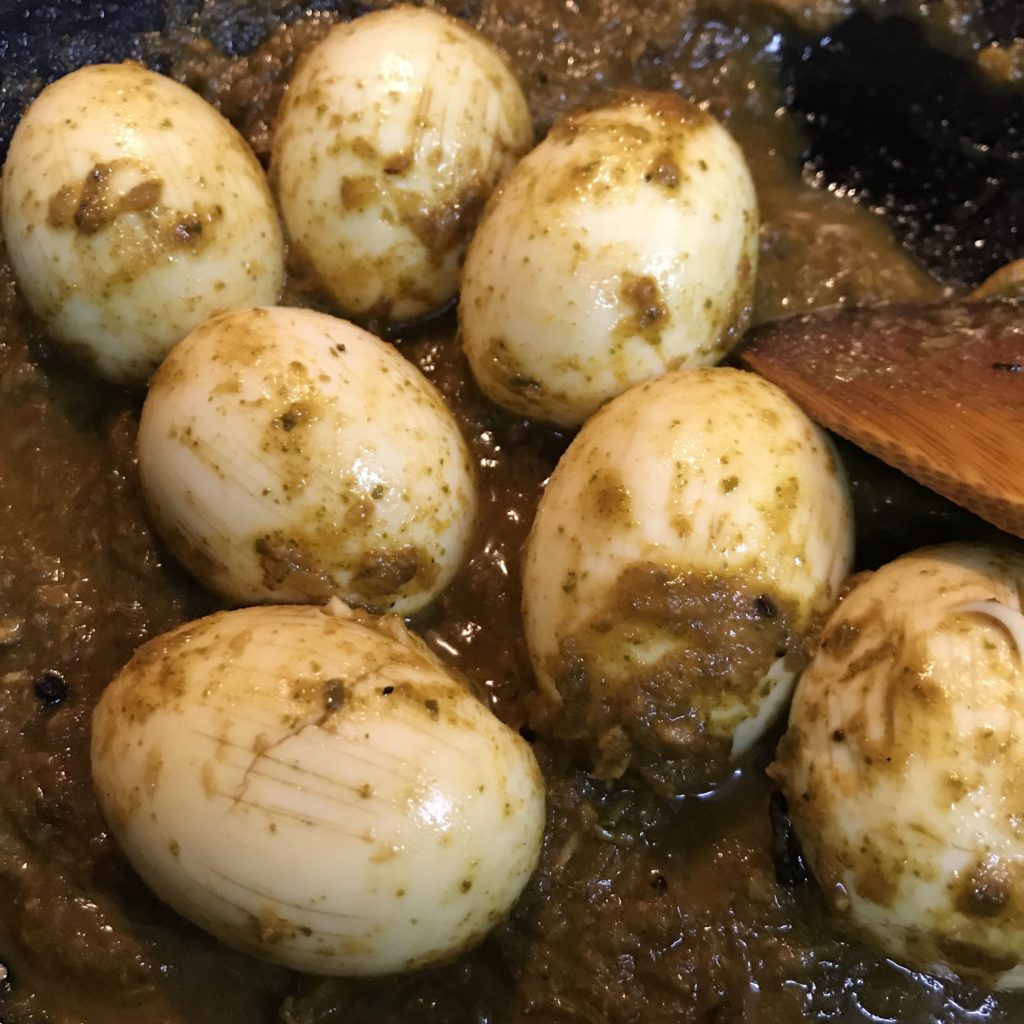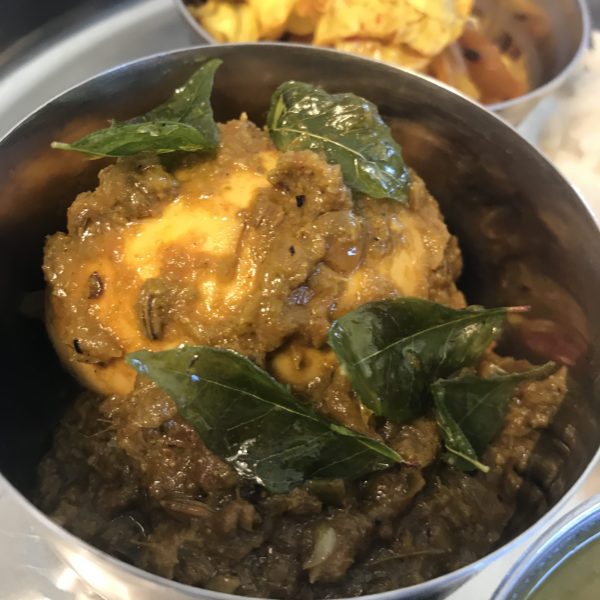 make paste from the curry leaves and coriander leaves with mill or any sort of grinder with some water. runny loose paste is good as well.

heat the oil and put cinnamon, cardamom and clove to build aroma

when it become fragrant, add onion and heat until transparent. Then add ginger and cook a while, add garlic and cook through until row smell is gone.

Add fennel and cook for a minute, then add turmeric, chili powder coriander powder to cook. It prevents the powder spice to get burned if the powder spice is put on the onion.

Cook the spice and onion for a minute and add tomato, then mush the tomato.

Add the curry leaf paste.

Add salt and cook for a minute or two. Then add boiled egg and reduce the curry with medium heat till it becomes heavy, to kind of coat the egg with the gravy.

Cook remaining curry leaves in heated oil

After the gravy is thickened, transfer the curry to serving dish and top the curry with the fried curry leaves.