Preparation of curry leaf for cooking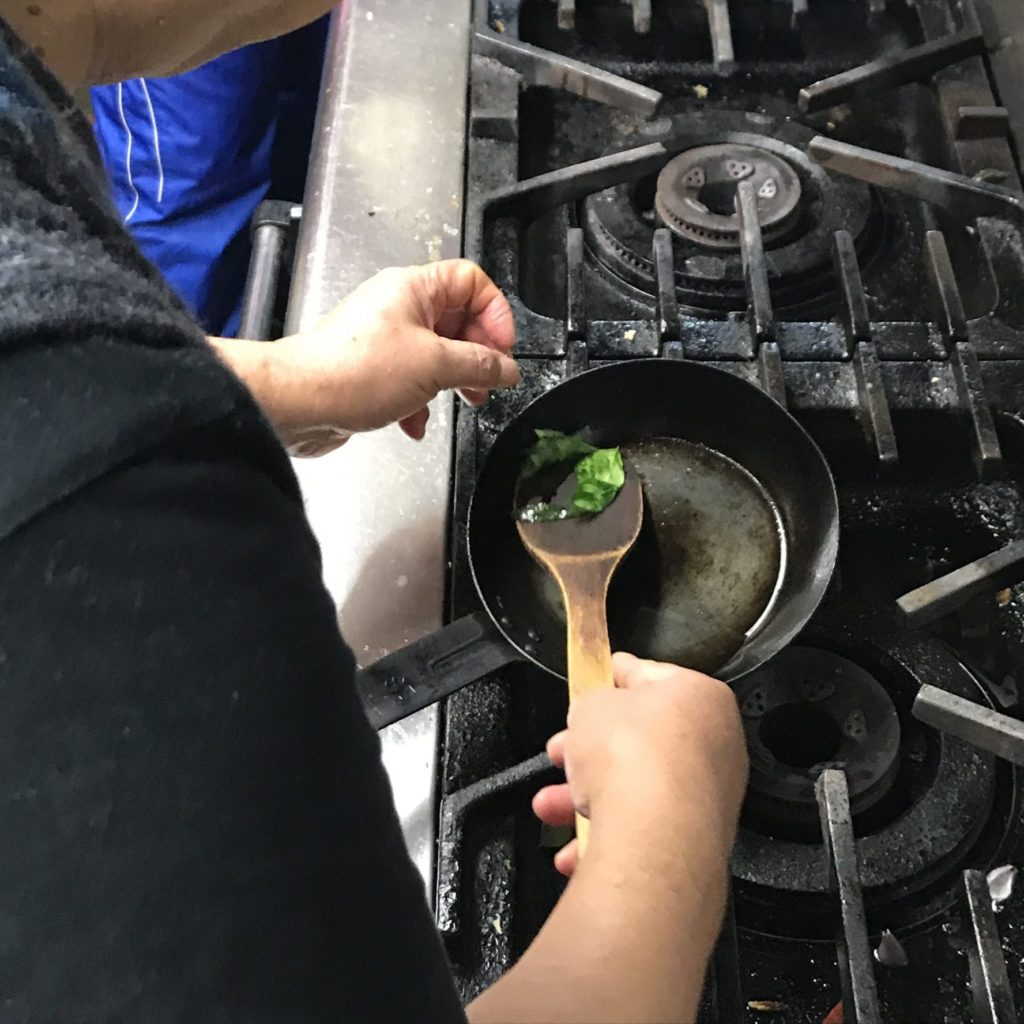 Before cooking dishes with curry leaf, nice brilliant green color of the leaf can be obtained by pan frying the leaves in hot oil. The leaves can be stored in a fridge with air tight container for a couple of month. The processed leaves can be frozen, too.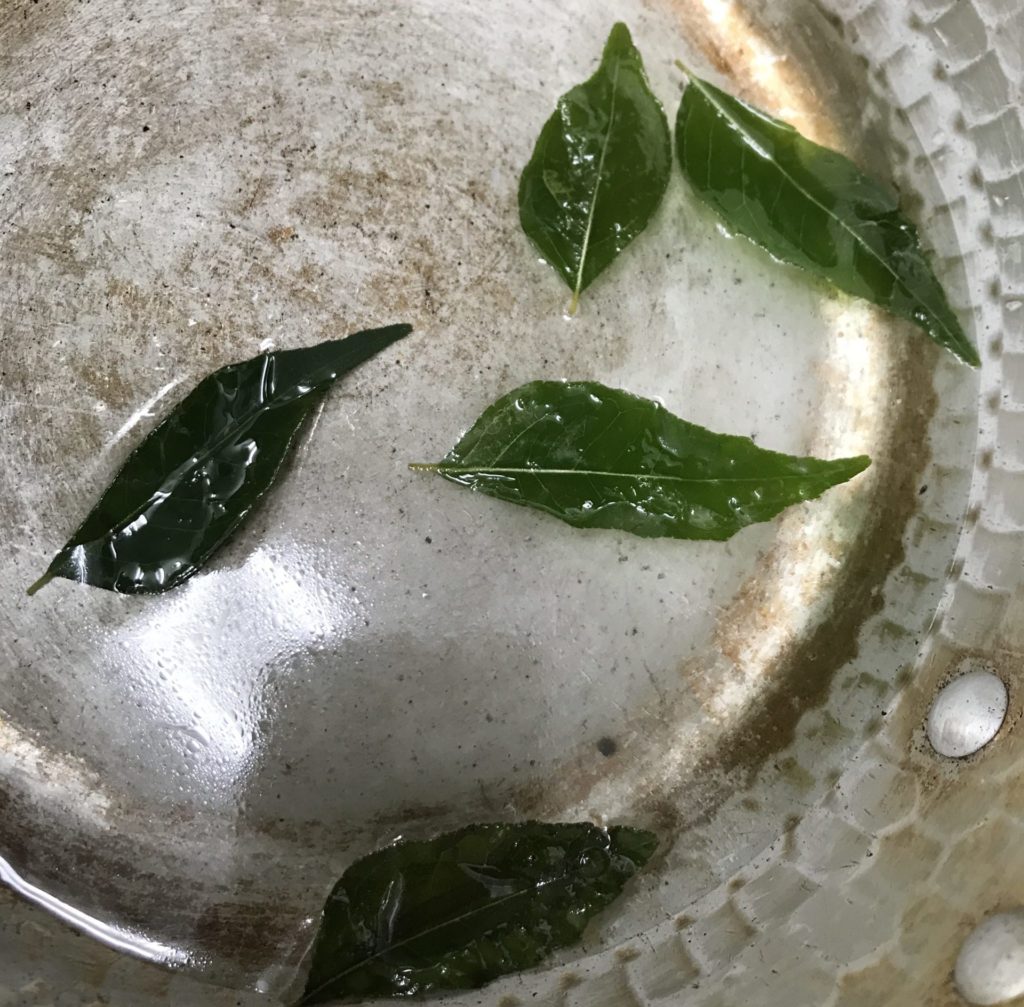 This picture tells, once fried leaves keep its brilliant color when the leaves are in the hot water (right side), while fresh or frozen leaves directly put into the hot water are darkened in a minute (lower left side).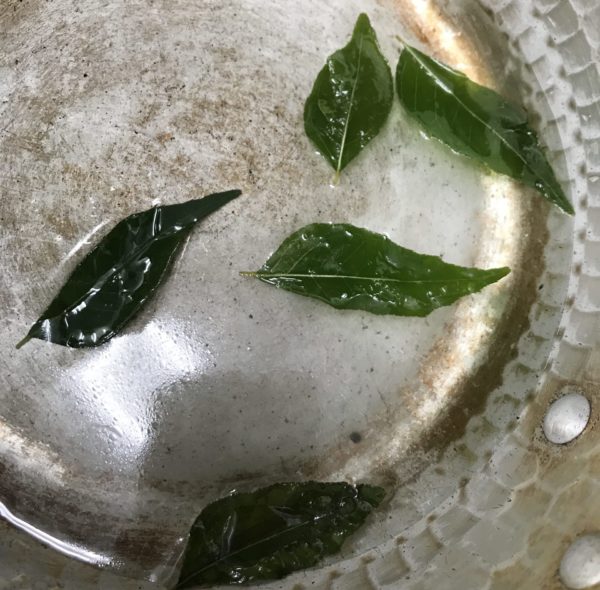 | | |
| --- | --- |
| | |
heat oil. put the leaves when the oil is hot enough.  move the pan or stir immediately to allow the oil gets around the leaves.  remove the leaves when they become slightly transparent. This whole process takes 3-4 seconds.
This preparation method is useful when you have too much left over of the leaves after pruning or purchasing the leaves.