Curry leaf powder dry type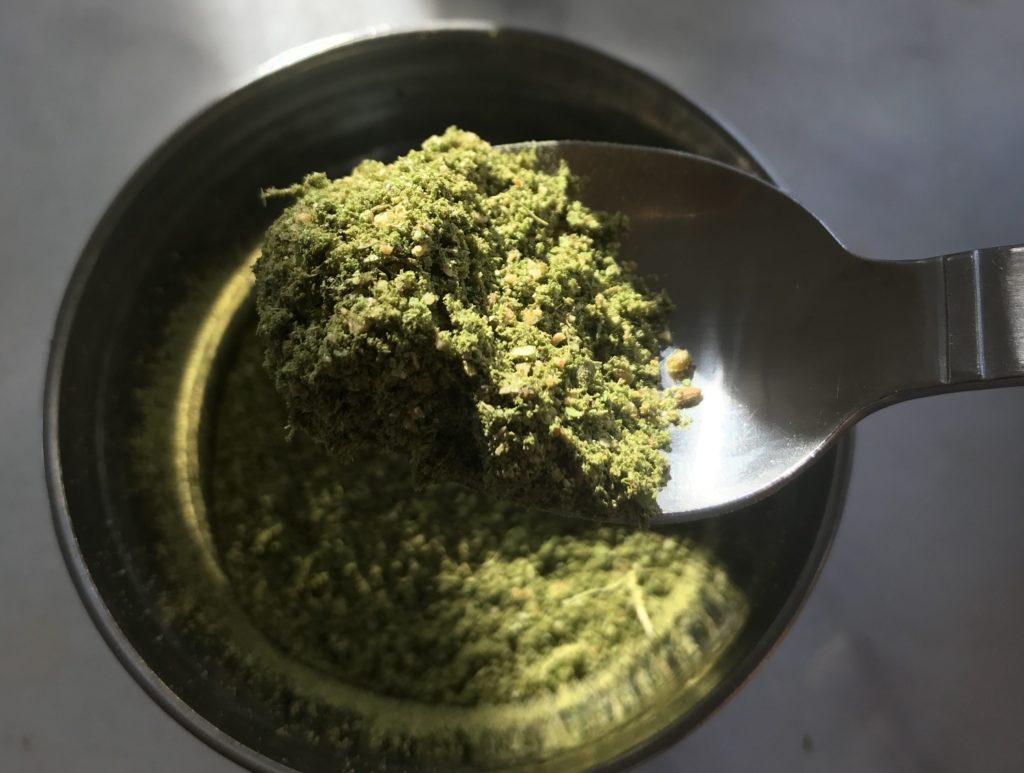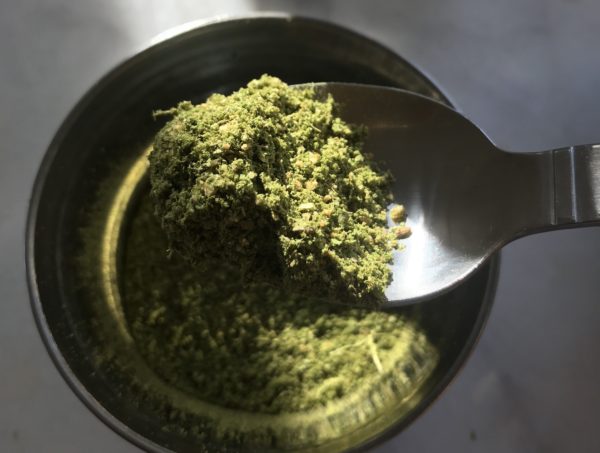 | | |
| --- | --- |
| | |
ingredients other than the curry leaves. (from the top) urad dhal, cumin seed, black pepper, red chili

Dry roast urad till it becomes lightly brown. Keep it aside to cool.

Dry roast red chili. Take it out from the pan when the color started to change and keep it aside.

Dry roast cumin and black pepper. Take them out from the pan once they are aromatic. Keep them aside to cool.

Take the leaves and cry roast them carefully not to burn. Continue to mix and turn the leaves until gloss is gone and the leaves become crispy. When the leaves are heated, you will hear the sound of cracking/popping.

Powder the all ingredients into fine powder by grinder or mill.

Keep the powder in air tight container. You can store the powder in the room temperature, however its aroma gets diffused in a week or so. Therefore it is recommended to consume within a week.
You can also add dry roasted fennel seed or coriander seed in the powder. Add some more chili and use as seasoning for grilled meat. It is recommended to dry roast above materials separately because each one of them require different heating condition because of their size and shape.