There were ants on the stem, what it means…
I recently posted about my pruning and new buds shooting, then I realized that there are more than a few ants moving up and down on the stem! I should immediately doubt that there are good risk of aphids or scale insects discharging honey dew, and ants come to pick them up as their food.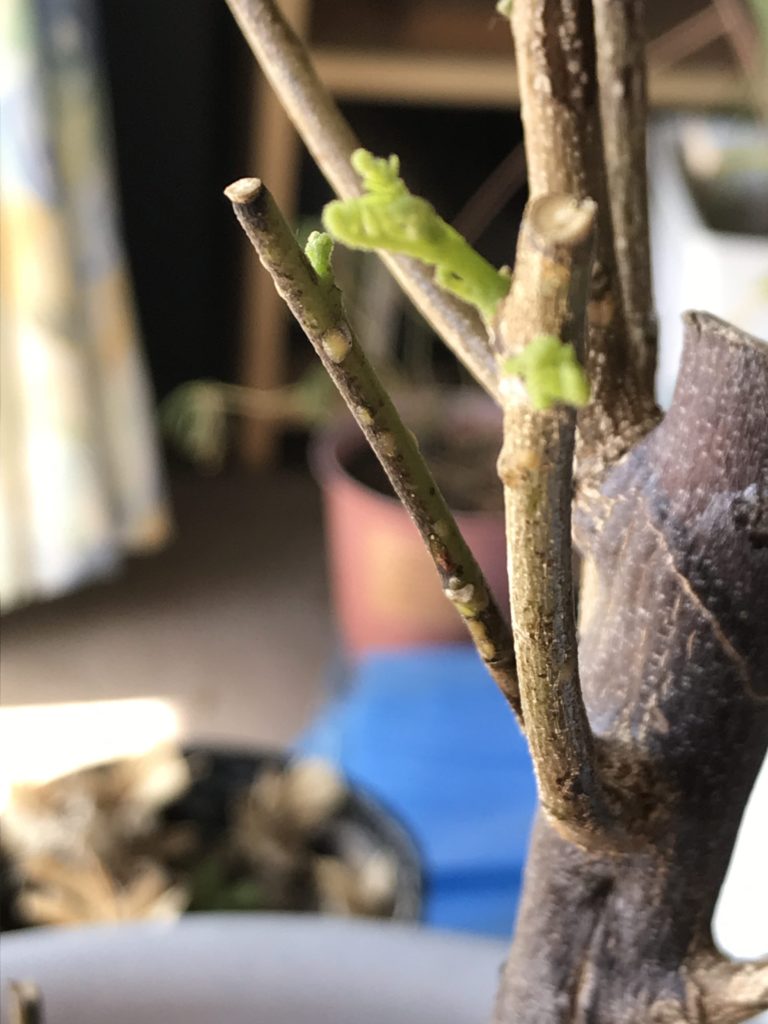 Getting closer, I found some scale insects which are large ones but that also means there are larva of the scale insects. So, I carefully rubbed the stems not to damage the newly shooting buds.
Normally, I find scale insects in April, but this year being warmer for average winter, it could be the reason why the scale insects were there. Just be alert to the scale insects and aphids upon finding ants on the plant.