If you are growing the curry leaf plants in veranda, because of less chances of having natural enemies around, once you have worms to damage the leaves, you may experience pretty hard damage by them.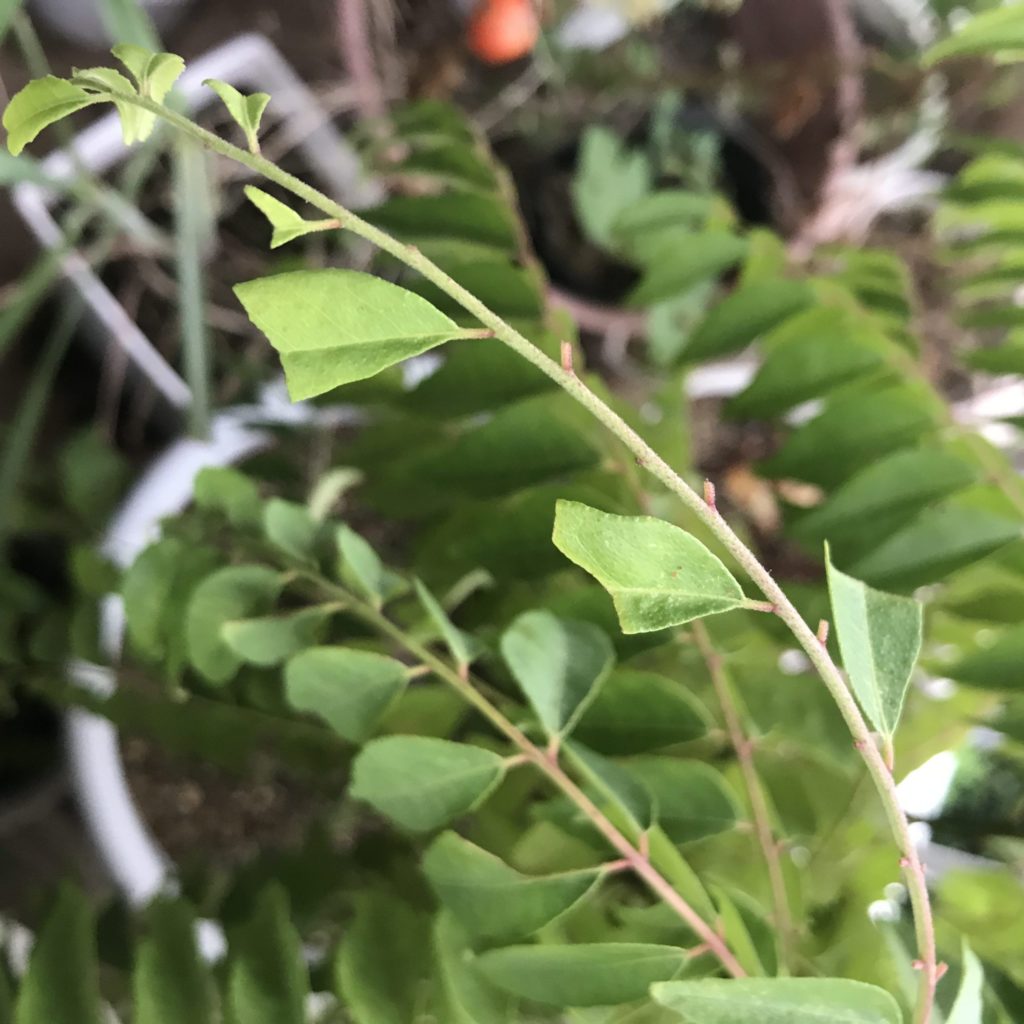 I found this as I was watering today. Because of how the leaves have been damaged, I was almost sure that the criminal should be so called inch worm.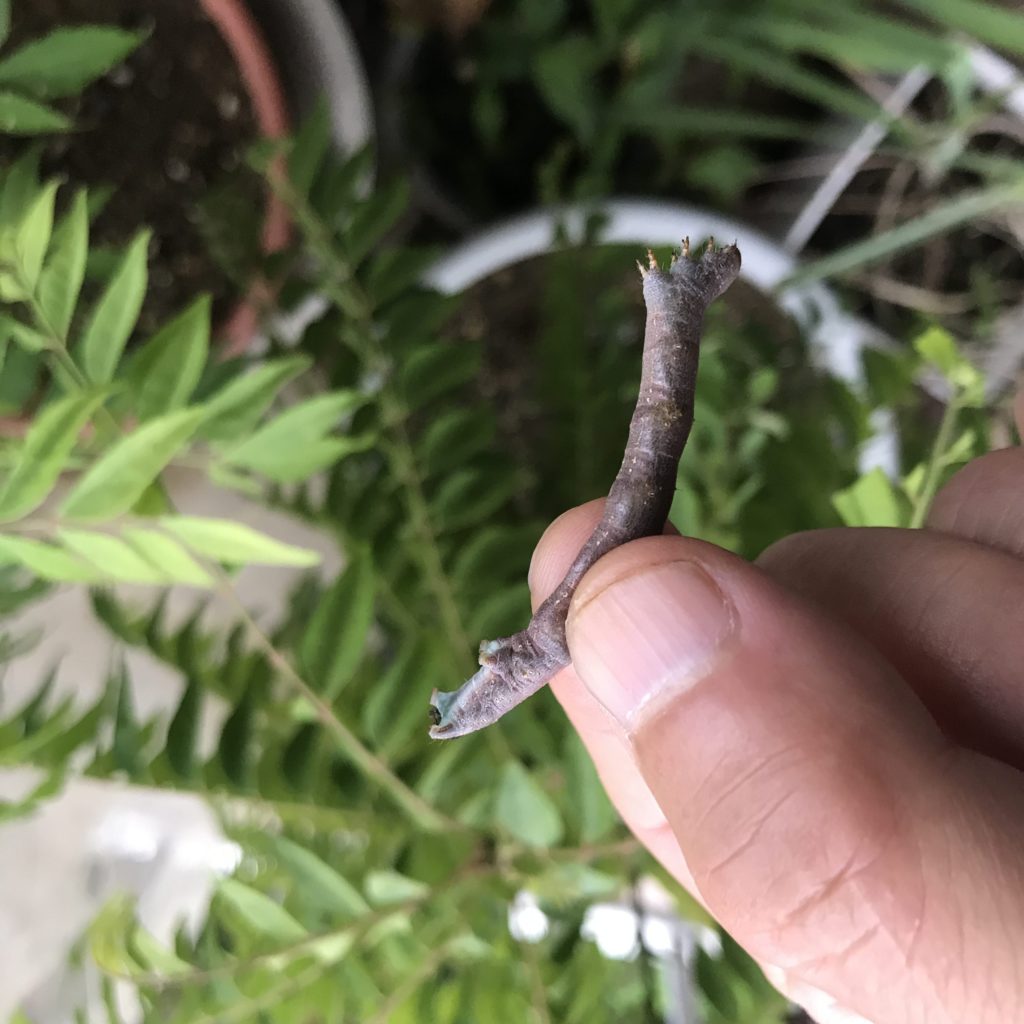 It is not limited to inch worms, but there are some that feed on curry leaves, such as armyworms and swallowtail butterfly larvae. 
Observing at watering time is a great way to make discoveries, so make observation a habit!
They are rather slender, with legs on the front and back of the body, as you can see in the picture. The one I caught this time was about 5 cm long. Even the small ones will feed on the leaves, so be sure to capture them as soon as you see them, or move them to a more distant place