Curry Leaf new buds just in 5 days after prune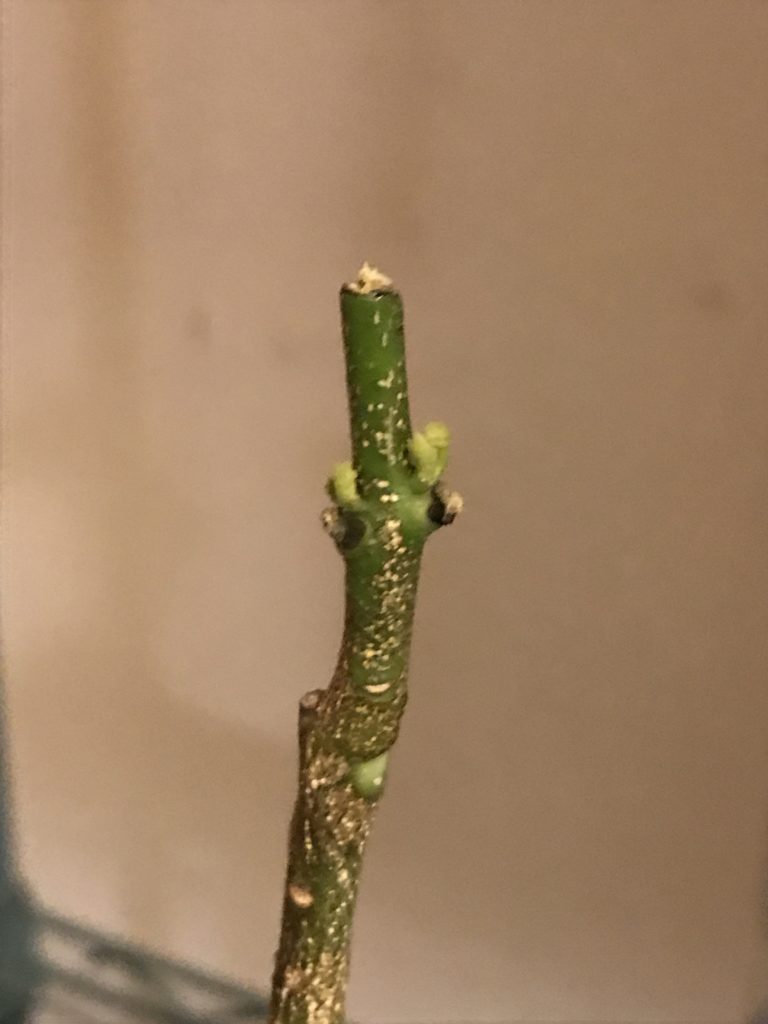 After the hard prune on July 29, I found new buds on the stem just after 5 days from the hard prune. Since it is in the mid summer here in Tokyo, I expected to see the new buds soon, but not like in 5 days.

I had to do this hard prune because of low level of sun shine in July, also my housing situation forced the plant to be inside for some time, then I found the leaves could hardly remain in the plant, thus decided to do hard pruning also intended to make 2 or more new buds at this opportunity.