Fried curry leaves are in good shape after a month!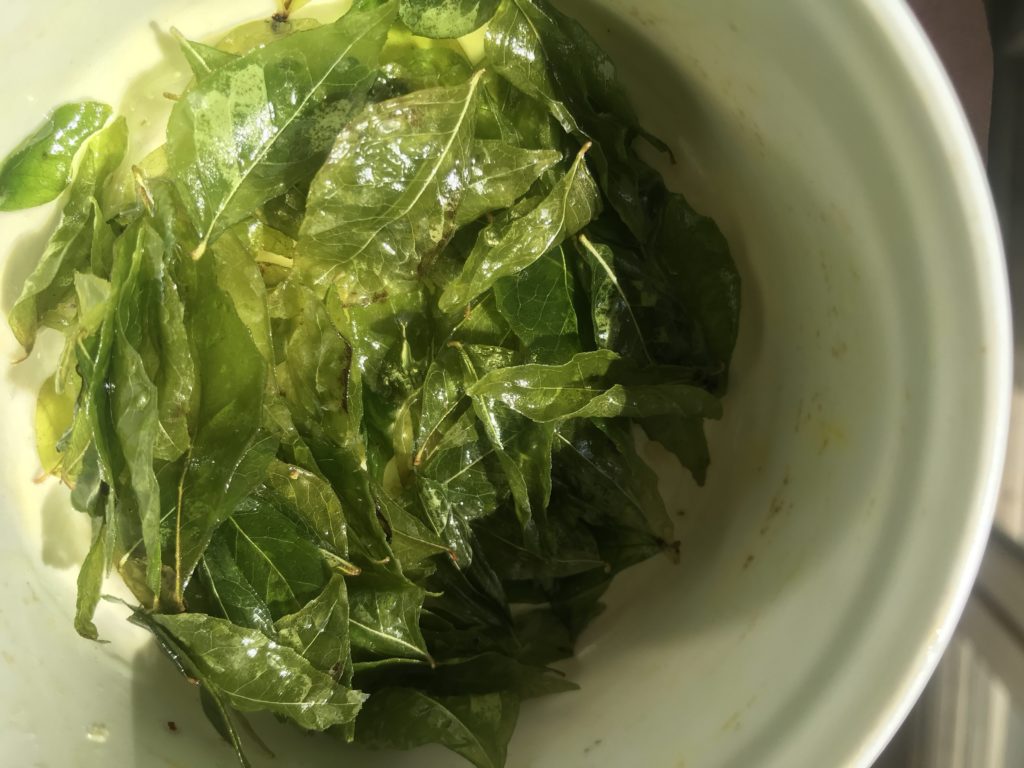 I have once wrote about how to preserve curry leaves harvested with good volume when pruned or before overwintering, by frying in hot oil. (see my blog about how to preserve by frying)
It has been a month and half after I fried the leaves, and kept them in a container in a fridge. The leaves are crispy, fragrant with bright transparent appearance.
Of course they are not to the level of fresh leaves just harvested and cooked, but far better than those frozen or dried. If you just need to sprinkled the fried ones to garnish the food, the leaves can be applied just as they are.