Just transplanted a seedling i sowed in October 2019, and overwintered in green house. I always become a bit worried if the plant is in healthy condition as I remove it from the pot. This march and after, temperature was going up and down in pretty wide range, but more toword colder side, so half of the leaves were lost, but i see the new bud is shooting at its top, thus it should be in healthy condition, which I could tell from past experiences.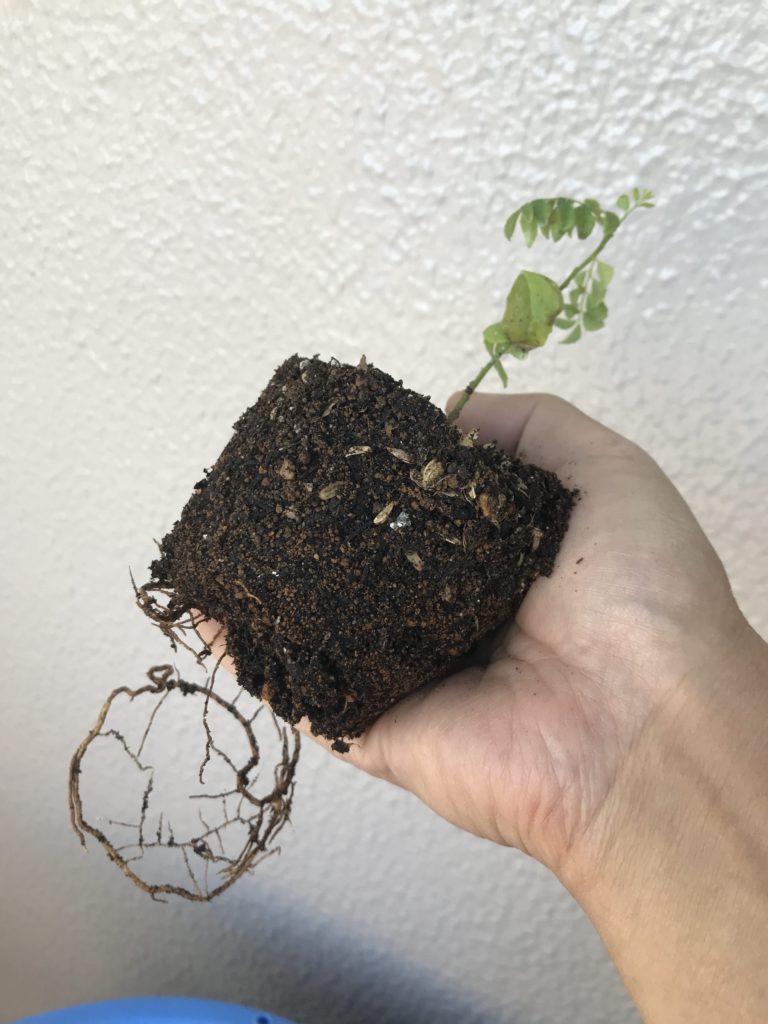 It is ideal to transplant this into even larger pot, but due to availability of the pots I have, I am using 15cm diameter pot for this time. I covered the bottom of the pot with large sized clay balls and made a layer of planting soil available from DIY center. Then put the seedling on it.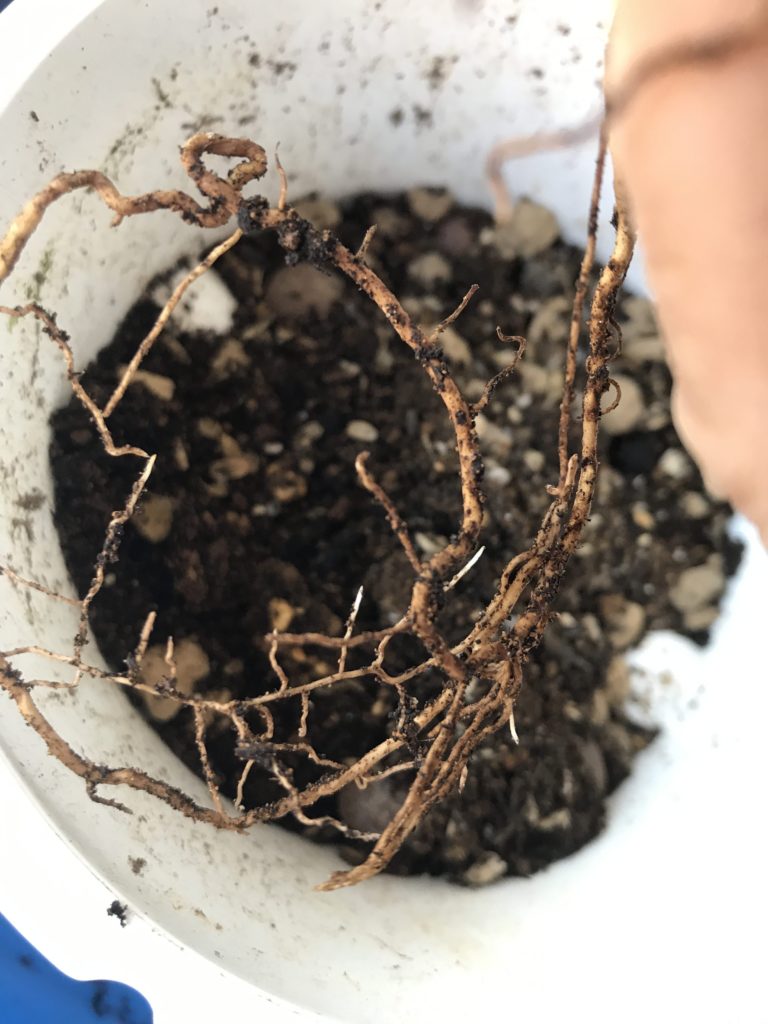 The seedling had much longer roots like 20cm and even becoming like coil in the pot. White young roots were confirmed, so the plant is in healthy condition. I am thinking to apply much larger pot next time I grow it from the seeds.